97%

of recent customers
recommend this business
Sunset Spas of Tucson

3900 W. Costco Drive #100
Tucson, AZ 85741
Phone: 520-333-4099

See our other locations:
Tucson, AZ
Sunset Spas is Arizona's #1 customer's choice and source for MAAX Spas, barbecues, and custom spa surrounds. We have three valley locations to serve you in Chandler, Glendale & Scottsdale, one location in Tucson, and one location in Las Vegas, NV. Let us help you custom design your hot tub to suit your needs and save 30-60% off retail by buying factory direct. MAAX Spas has become a quality leading hot tub manufacturer with over 45 years' experience, and our spas are manufactured locally in Chandler, Arizona.

At Sunset Spas, we're about treating our clientele with a unique level of customer service. One-on-one designer assistance, creative design concepts, and the highest quality hot tubs in the Phoenix metropolitan area. Discover how easy it is to buy a spa and let us take care of the details. Our services include initial spa setup, used hot tub removal, and spa chemicals and spa care education.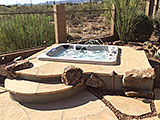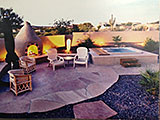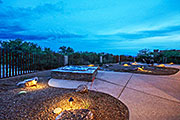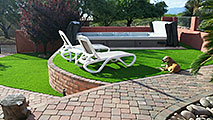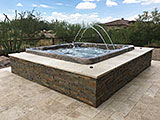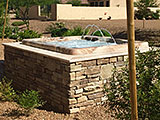 Business Profile of Sunset Spas of Tucson
Office Type:
Service & Sales
Hours:
• Mon - Sat 10 AM - 6 PM
• Sun 11 AM - 4 PM
Owners:
David & Nicole Rempfer
Manager:
Dave McKibben
Inventory:
• Hot Tubs
• Swim Spas
Manufacturers:
• Vita Spa
• American Whirlpool
• Covana Covers
Serving Areas:
• Tucson
• Drexel Heights
• Casas Adobes
• Catalina Foothills
• Tanque Verde
• Summit
Customer Reviews
Most helpful and friendly in town-- no B.S.- Thank you!
Verified Customer Kevin & Marlena (Tucson, Az)

After a long time waiting for product and installing the necessary electric, the jacuzzi is finally in place. It has worked well for a month now and the only issue I have is trying to keep the temperature down. I could use some local advice on that and other issues but the only follow up I got after delivery was this survey. The online videos are helpful but are vague on my issues.
Verified 7/20/22 Glen (Tucson, Az)

Was misled on product- told I would receive a new one and got floor model. Many UNRESOLVED issues. $10K sitting empty & unused. No follow through on customer service calls.
Verified 7/16/22 Evan (Tucson, Az)

Very impressed with the staff, the products and the service. Highly recommend!
Verified 7/6/22 Tim (Oro Valley, Az)

Spa edge by panels falling off. Not happy with workmanship!!!
Verified 6/29/22 Lisa (Sahuarita, AZ)

Quality hot top, Sunset Spas and the Vita Spa Company in particular are some of the best companies I have worked with in a long time. Very knowledgeable, professional and helpful. I highly recommend Sunset and Vita.
Verified 4/7/22 Carrie

We are truly happy we bought from Sunset Spas!
Verified 4/3/22 Jim (Oro Valley, AZ)

My Spa was delivered on Tuesday, March 25th. Older gentleman was good, but another guy wanted the "new people" to learn, so they did the installation and I believe did some damage. The panel that they took off to the electrical area was not reinstalled properly. The bolts are not attached properly to the connects inside and have fallen out. I can't get them in because the alignment holes don't match up with the holes in the panels. Very disappointing that this has happened. I will call sunset spa tomorrow, and hope that they can send someone out quickly. Mike Bull 520-343-3779
Verified 3/18/22 William Mike & Diane (Oro Valley, Az)

Very straightforward. Dave told me what he had available & when it could be delivered. Very reliable, crane person came before hand to scope out the scene. Went all very smooth.
Verified 3/2/22 Arthur T (Tucson, AZ)

A pleasure doing business with Sunset Spas. The best thing we ever purchased for our home.
Verified 2/18/22 Steve & Leanne (Tucson, Az)

Great people but we have had trouble since the spa was delivered. Still have a leak and waiting on parts that were not installed at the factory. We are told they "might" replace the spa but are still waiting on word.
Verified 2/16/22 Mike (Marana, Arizona)

Business Sold to Sunset Spas and can't seem to get service/repair now. People say they will contact me but do not. I have an LA Spa.
Verified 2/11/22 Kathy (Tucson, AZ)

Marie was great to work with. Had all the answers to my questions.
Verified 1/15/22 Ron (Tucson, AZ)

Sunset Spas made the Hot Tub purchasing experience enjoyable. Due to the pandemic Hot Tubs were in short supply but they found one that met our needs and we love it.
Verified 1/13/22 michele (Tucson, AZ)

I am just thrilled with my new spa. It is only a 250 gallon spa, just perfect for the two of us. Easy to maintain, clean, and so comfortable. Dave, my sales consultant has been wonderful to work with. I'd recommend them to anyone!
Verified 1/11/22 Danielle (Tucson, AZ)

Great sales experience. Great salesman in store. Enjoying spa. Great product.
Verified 11/29/21 Robert & Claudine (Green Valley, Az)

Dave was very willing and helpful to help us find the perfect spa and ensured everything would be a smooth and easy purchase. Spent the time to educate us on spa 101 and getting the most enjoyment out of our new spa after delivery and set up was completed did follow up calls to make us feel at home much appreciated
Verified 11/19/21 tom (tucson, az)

First delivery crew tended to over-dramatize problems. They told me the slab was "way too short and way too narrow" so they couldn't install. After they left, I took measurements and found it was not too narrow, just too short. This was due to miscommunication about dimensions/power supply location original contracted spa (Passion) and the ML4 which came available, and we agreed to purchase. The crew that came after I got the slab extended was super courteous, knowledgeable and professional. I'd highly recommend them to anyone any time. Dave did an excellent job at "making things right" so would also recommend him/company in a heartbeat. Thank you!!
Verified 9/21/21 Sherri (Oro Valley, Az)

The reason we purchases the spa was due to the incredible professionalism of the salesperson Marie Jones.
Verified 9/10/21 Steve & Connie (Saddlebrooke, Az)

The reason we purchases the spa was due to the incredible professionalism of the salesperson Marie Jones.
Verified 9/10/21 Steve & Connie (Saddlebrooke, Az)

Thanks to Dave and Marie!
Verified 8/25/21 Jeff & Dorothy (Sierra Vista, Az)

Overall great experience. Answered all questions. Professional and great service.
Verified 8/14/21 Susan (Tucson, Az)

Seamless transaction for purchase and delivery. Professional salesman and professional delivery staff. Would recommend to anyone.
Verified 7/13/21 John (Tucson, AZ)

Dave was great- we just had a long delay in receiving our product. He did take care of us on the back end though.
Verified 6/30/21 Ilene & Allen (Tucson, Az)

Dave was very knowledgeable and conscientious. Communication was great. Delivery was also great and professional.
Verified 6/28/21 Michelle & Robin (Vail, Az)

Excellent customer service and great selection of hot tubs.
Verified 6/28/21 Brandy & Jimmy (Tucson, Az)

Dave was extremely helpful and very pleasant to deal with. He kept us up to date and informed on the scheduled delivery and installation. I would highly recommend Dave. We do have some issues with the spa water temp being too hot but I called service today so hopefully they will get resolved.
Verified 6/22/21 Bill & Kathy (Green Valley, Az)

Our American Whirlpool swim spa is awesome! We are SOOO happy with it. Our bodies benefit from the exercise and the enjoyment of the water. We feel better every day after we get into it.
Verified 5/23/21 Gerald & Eliana (Tucson, Az)

The salesperson could not have been nicer or more informative. She believes in her product.
Verified 5/22/21 Tom & Beth (Oro Valley, Az)

Dave and the woman we spoke to were very knowledgeable and helpful. He takes good care of Veterans!
Verified 5/21/21 Charles (Huachuca City, AZ)

Great products and contacts for in-ground spa installations.
Verified 4/28/21 Greg (Marana, Az)

We went with Sunset Spas because we could get a hot tub within a short time of ordering (we were lucky enough to get a cancellation during this time of COVID). I thought Bull Frog was the best until I saw the inner workings of the Vita Spa. We LOVE our new Spa and believe it will give us enjoyment for many years to come.
Verified 4/23/21 Elaine (Rio Rico, AZ)

Sales and installation staff were friendly and knowledgeable about the products. All installation details handled by store.
Verified 3/25/21 Dave & Heather (Willcox, Az)

Staff in store was great. Delivery and set up of the spa was poor. We are hoping for better support and care of our product when we need it.
Verified 3/24/21 Jesse Pleas (Vail, Az)

Marie Jones was very professional during our initial sales confirmation, etc. Overall the Leadership staff at Sunset Spas including the manufacture was great. Original spa delivery in Dec-20 had issues with leak at bottom jets which was surprising. Although this was a unrepairable feature onsite, MAAX spas in Chandler agreed for full replacement of spa which was delivered in Feb-21. I am very happy with both Sunset Spa Mgmt. staff Pete as well as the delivery crews both times. Great team! Thanks for making this small mishap whole in the end. New spa is working great so far.
Verified 3/6/21 Randy (Marana, AZ)

Sunset spas offers a stress-free, professional and easy shopping experience. Our salesman was courteous, knowledgeable and helpful. We would recommend Sunset Spas to anyone considering a spa purchase.
Verified 3/2/21 Ron (Oro Valley, Az)

Great staff. Quality showroom and superior product.
Verified 1/26/21 David & Dixie (Saddlebrook, Az)

No complaints with product, store, sales. However, way too long wait time!
Verified 1/22/21 Eric & Valerie (Willcox, Az)

Enjoyed working with sales rep. Dave. Easy experience!
Verified 1/14/21 Kris & Chuck (Tucson, Az)

Awesome fudge! Trustworthy and knowledgeable.
Verified 1/14/21 Rick & Donna (Oro Valley, Az)

Friend referred us. Great product.
Verified 1/13/21 Robert & Lisa (Vail, Az)

Locally made
Verified 1/13/21 Robin (Marana, Az)

Sales and delivery very good.
Verified 1/13/21 Mark & Sally (Tucson, Az)

Great customer service and product. Dave did a great job answering my questions. No pressure sale.
Verified 1/11/21 Billy & Kathy (Tucson, Az)

I'm hoping they correct my concerns so I can admen my review.
Verified 1/8/21 Frank & Jill (Oro Valley, Az)

We are very happy with our spa and it's perfect for us.
Verified 12/30/20 Renate (Oro Valley, AZ)

Good quality and price.
Verified 12/29/20 Joann & Charles (Oro Valley, Az)

I am very pleased with my purchase and use of my Vita spa. I use it everyday before I go to work to loosen up. I am still getting used to maintaining the correct water chemistry. It is not like an ordinary pool. Also please confirm that my warranty registration is on file.
Verified 12/29/20 Steve (Oro Valley, Az)

found a feeling of professionalism and confidence from mr mckibben-would reccomend sunset spas to everybody
Verified 12/28/20 Gary\TONI (GREEN VALLY, AZ)

Great job! Good price and availability.
Verified 12/28/20 Arnie Seppi & Eilene (Tucson, Az)

Sunset Spas and AZ Spa Movers are a good team. (Not happy with AZ mileage charge.)
Verified 12/19/20 Jim (Green Valley, Az)

Dave was really nice and helpful even when having to deliver bad news to us that our spa was delayed several times due to covid.
Verified 12/11/20 Jennifer & Joshua (Marana, Az)

We are very satisfied with the spa we purchased, the quality of it and the ease of caring for it. We were happy to buy a spa that is specifically manufactured in Arizona, for our climate and with a completely closed bottom to prevent any critters from making their home in the base. We've had many hours of relaxing enjoyment so far in our spa and look forward to many years more.
Verified 12/11/20 Michael (Oro Valley, Az)

Dave was really nice and helpful even when having to deliver bad news to us that our spa was delayed several times due to covid.
Verified 12/11/20 Jennifer & Joshua (Marana, Az)

I has my sister and brother in law go with me to look for a spa. I was truly impressed that there was no pressure to purchase a spa. Dave took his time and we checked out the whole showroom. To me I dont particular salespersons ( car and appliance ) But I had a rewarding experience then and now. I got my spa which i worked so hard to save for. I work in healthcare and unwinding in my spa daily changes my life. Best experience ever.........
Verified 12/7/20 Brenda (TUCSON, AZ)

Quality product. Knowledgeable staff. Good service.
Verified 11/23/20 Mitch & Darlene (Tucson, Az)

Sunset Spas knocked it out of the park! We are very happy with our new spa. We have already spent countless hours enjoying every jet in it! Once you figure out small learning curve it is so easy to maintain and enjoy! Thanks Sunset Spas!!!!
Verified 11/12/20 Daniel & Jennifer (Tucson, Az)

Very satisfied with Dave the salesman, his knowledge, the fact he took time to listen to our needs as seniors and the excellent recommendations he made. The installation and delivery crew were top notch, friendly, helpful with operation questions. Overall we are very happy with the purchase, we have been using the hot tub every day since delivery. The salesman, Dave has been very helpful after the sale in answering our questions and offering sound advise. This was a great purchase.
Verified 11/10/20 Jim and Ruth (Tucson, AZ)

Professional from sales to installation and follow up questions. Quality product. Very pleased.
Verified 10/10/20 James & Sally (Green Valley, Az)

Can't say enough about Dave. Courteous, knowledgeable, friendly, great to work with. Kept us informed about our spa status. When issue happened with our new spa, Dave was on it and demanded a new spa from the supplier. Has been on top of issues during the coronavirus time and kept us informed. You will not regret dealing with Dave. Highly recommend him.
Verified 10/9/20 Dennis (Green Valley, AZ)

Dave McKibben was very professional and someone whom I'd refer friends to. Thanks!
Verified 8/20/20 Patrick (Tucson, Az)

Tucson, AZ on Costco Dr sales guy was awesome. We couldn't be happier. Thank you!
Verified 7/20/20 Richard & Jill (Tucson, Az)

We are in our spa almost every night. My husband has post polio syndrome & I have arthritis in my hands. It has made a real difference and we sleep much better.
Verified 7/7/20 Patricia & Jerry (Green Valley, Az)

I chose Sunset Spas because they were offering appointments only during the lockdown. Once in the store, Dave was great. He had answers to all my questions, and made the purchase easy.
Verified 7/7/20 Beth (Tucson, AZ)

Great quality & price.
Verified 7/6/20 Roy & Katherine (Oro Valley, Az)

I searched for a Vita Spa & found Sunset in Tucson carried that line - Great product & plenty of spas to choose from. Very happy to use it daily.
Verified 6/30/20 Tom & Sandra (Tucson, Az)

Dave was very knowledgeable, professional and courteous. The delivery crew which was only two guys did a terrific job. I didn't think that only two guys without any big equipment could possibly move the old spa out and loaded on their truck and bring the new one in all by hand. WOW!
Verified 6/29/20 Mike (Tucson, AZ)

We were able to try it out, and they met our needs.
Verified 6/23/20 Stevan (Marana, Az)

Marie, the sales was fabulous .Dave the manager was very accommodating. Everything was explained in great detail. The follow up on delivery was super. They called twice to keep me updated on exact date to be delivered. The set up crew also was outstanding. They explained evert detail of the set up and continued future use of spa. Also maintenance was explained in very detailed manner. We could not be any happier with our spa. Thank you Sunset Spas!!!
Verified 6/15/20 Edmond (Tucson, AZ)

Dave was very knowledgeable and professional. I would recommend him to any potential customer Jerry Sheyka
Verified 5/16/20 I Jerry (Green Valley, AZ)

Dave was amazing from start to finish! We had our spa delivered & set up in just a few days! 5 star customer service.
Verified 5/11/20 Michael & Susan (Tucson, Az)

Wonderful people and service!! Knowledgeable, no pressure sales environment. Workers are friendly and down to earth.
Verified 4/29/20 Eddie & Linda (Tucson, Az)

Dave was great as we replaced an old spa. Understood our concerns on maintaining the new sps. Installers were awesome.
Verified 4/25/20 Luann Godschall & Albert (Tucson, Az)

Dave did a great job selling us our spa and the installation crew took great care in delivering and explaining the workings of the spa. Best thing we could have done for our health and enjoyment.
Verified 4/9/20 Peter & Patricia (Tucson, Az)

Quality product in AZ weather. Good price.
Verified 4/4/20 Art & Elsa (Tucson, Az)

Great staff knowledge and had the right product.
Verified 4/4/20 Brendan (Tucson, Az)

Good selection and quality service.
Verified 3/31/20 Guy & Ane (Tucson, Az)

Good product. Locally owned.
Verified 3/31/20 Gary & Colleen (Tucson, Az)

Marie was great to work with!!
Verified 3/31/20 David & Tammy (Tucson, Az)

Like the look of hot tub.
Verified 3/31/20 Larry (Oro Valley, Az)

Wide selection
Verified 3/30/20 Gregory & Carol (Tucson, Az)

We love our spa & Dave was an excellent salesmen to work with. He is very knowledgeable didn't try to upsell us but just wanted us to get the spa we would be most happy with. He was always available when we had questions. Delivery was as promised & went very smoothly. We enjoyed the spa that very first night.
Verified 3/27/20 Debbie (Marana, AZ)

Met Dave of Sunset Spas at a Tucson Home Show. Many hot tubs in a neat and organized display to select from during the promotional event. Dave is very knowledgeable, answering ALL our questions with detailed explanations. Excellent deferred pricing with extras including delayed delivery and installation.
Verified 3/27/20 Mary & Bob (Green Valley, AZ)

Had the color i wanted at a good price. I added a shout out on my Facebook page to show off the brownies! :) Thanks so much!
Verified 3/24/20 Jake & Kerri (Tucson, Az)

We shopped all over and Dave at Sunset offered the biggest selection, highest quality and was very helpful, courteous & professional....no pressure sales--he had a genuine concern for matching us up with the spa best for us! We got a better inclusive deal at Sunset with the perfect spa for our needs....we could not be happier! Plus the deliv crew was fantastic. If you are shopping for a spa go see Dave at Sunset Spas!
Verified 3/11/20 Luann (Tucson, AZ)

Dave McKibbon , manager of the Tucson, Costco Drive store was extremely professional and friendly. Explained every aspect of the spa and recommended the exact right one for my needs after finding out how I would use the spa. The sales process was easy, no pressure and Dave stayed with the process right through delivery and installation, making multiple follow up calls to ensure all went right. Delivery team was quick and efficient and explained all aspects thoroughly before they left. Love the spa...no issues so far. Pleasant experience start to finish. Highly recommend Sunset Spas.
Verified 2/26/20 George & Kris (Marana, Az)

Local production. Local service.
Verified 2/19/20 Carol & Mo (Tucson, Az)

Dave McKibben Sales manager was very helpful, knowledgeable and accommodating. Was a pleasure working with him throughout entire process - would choose to work with them in the future - had one hitch with defective pump covered under warranty and replaced quickly - all great afterwards - happy camper!
Verified 2/10/20 Jim (Tucson, Az)

terrific customer service company did what they said ; and the delivery crew attached all electrical and other equipment in a timely manner all works well
Verified 2/8/20 Robert E. (Tucson, AZ)

Sales staff followed through on everything promised when we bought the spa at the home show. The Vita Grand is an excellent spa an with nice features. I really like the Frog system which maintains the water balance so there is very little chemical maintenance. We are truly enjoying our time in our spa.
Verified 2/8/20 Robert (Green Valley, Arizona)

Extremely happy start to finish. Very helpful and questions during purchase time and the delivery team AZ spa movers! They were quick with set up, and took the time to go over all the care and how to use. Loving using our spa everyday, so relaxing!! Thank You!!
Verified 1/20/20 Mike & Karen (Oro Valley, Az)

terrific customer service delivery crew had to return several times to complete the job due to electrical hook up problems but did a wonderful job in a timely manner
Verified 1/3/20 Bob & Lisa (Tucson, Az)

This is the third spa that I've ever owned, my last two were from a different company, they weren't bad but I wanted to try a different company so I've done my research and decided to look at the Maax Spas. It has been a really good experience from the time I first walked into the showroom and asking every question I could possibly imagine, till the time when I actually purchased one. It's been over 2 months since I purchased my new spa, and I absolutely love it!
Verified 12/27/19 Anthony (Tucson, Az)

Great Spa, Great sales consultant - had an enjoyable time learning about the various models and picked the Jolie.
Verified 12/9/19 Donavan (Marana, Arizona)

Great quality here in AZ.
Verified 12/7/19 Tom (Tucson, Az)

It was a very good experience doing business with Sunset Spa. The salesperson, Dave McKibben was very knowledgeable about the SPA's available. Most important, there was no high pressure tactics used. I visited several times before choosing my SPA. I was very impressed with the delivery crew. They were very careful on the delivery and installation and removed the old spa and debris.
Verified 12/2/19 Jon & Linda (Tucson, Az)

Dave McKibben did an excellent job explaining (selling) these Spas, and his young lady assistant put the finishing touches on the deal when he was not there the day of our final sale.
Verified 11/20/19 Ken & Diana (Tucson, Az)

We had a great experience from start to finish. We're very happy with our hot tub!
Verified 11/16/19 Dennis Wunsch & Michelle (Oro Valley, Az)

We were recommended by friends who had an incredible experience buying their spa. Dave was amazing, very knowledgeable about their products, and directed us to the perfect spa for our needs. 12 days after our purchase, the old tub was removed and taken away and the new spa installed. Dave and his installation team were AMAZING! We would highly recommend Sunset Spas!!!
Verified 10/22/19 Truman

Very knowledgeable about product. Was not pressured into buying.
Verified 9/26/19 Todd & Robin (Tucson, Az)

Good warranty and features.
Verified 9/17/19 Ann (Tucson, Az)

Great products and great people to deal with!! We had to call with a few questions and they treated us very well. They walked us thru step by step and have great how to videos! Thank you Sunset Spas Tucson!
Verified 9/15/19 cj (marana, AZ)

Easy maintenance. Good referral to installer.
Verified 9/6/19 Charlie & Charlene (Marana, Az)

Really enjoyed it when our neighbors invited us over to try theirs. Quality product.
Verified 9/6/19 George & Jeanne (Tucson, Az)

Dave was the best!
Verified 9/6/19 Mark (Tucson, Az)

Good reviews and selection.
Verified 8/30/19 Mitchell & Ann (Tucson, Az)

Quality product at good price. Good salesperson.
Verified 8/27/19 Gail (Tucson, Az)

Sunset Spas - Tucson was great to work with. Gave me everything I needed to complete the installation when my swim spa arrived. Pleasant sales personnel and very knowledgeable.
Verified 8/26/19 Mary (Red Rock, ARIZONA)

Very friendly staff, and love the product. Would definitely recommend to anyone. Thank you!
Verified 8/22/19 Billy & Carrie (Tucson, Az)

Good quality and price.
Verified 8/22/19 Ann & Robert (Sierra Vista, Az)

What made the sale is the honesty of the salesperson.
Verified 8/19/19 Myles (Tucson, Az)

Always use Dave McKibben! What more can I say!
Verified 8/16/19 David E. (Red Rock, Az)

There was some confusion as to the delivery schedule of the hot tub. Salesman at home show said delivery would be six weeks. If Marie/Sunset Spas and Joe/Scheduling had not help expedite our order we would still be waiting. Both of them are gems! The delivery team were respectful of our property and very helpful going over the "how to's" of our tub. All and all we are happy with the spa.
Verified 8/15/19 Jon & Marge (Oro Valley, Az)

Overall excellent experience, from sales through customer service.
Verified 8/12/19 Lon & Peggy (Green Valley, AZ)

Good price and high quality material and jets.
Verified 8/5/19 Frank & Mona (Tucson, Az)

6 months after delivery & install everything is as promised and any issues were dealt with promptly.
Verified 7/26/19 Jim & Diane (Tucson, Az)

We were pleased with delivery and set up. However, there was a grommet missing on the inside cover at delivery (factory missed installing grommet) and we were told we would get a new cover. That was 2 weeks ago and we have not heard from customer service as to when to expect the replacement cover. Overall, delivery and sales experience was great.
Verified 7/9/19 Lon & Peggy (Green Valley, Az)

Our experience with Sunset Spas was exceptional. Dave was very helpful in providing info on what swim spa would work best for us and the crew he had to help us get ready for the install were amazing. Jack was fantastic on getting our eltrical ready and with install.
Verified 5/31/19 Gail (Tucson, Az)

We had a problem with first spa and Dave and Richard worked to help fix the issue. As of today the spa is working wonderfully. Thank you!
Verified 5/23/19 Mike (Tucson, Az)

I usually don"t write reviews on my purchase experiences, but this one is an exception. First let me tell you , I never trust salesman from real estate to auto you name it, they all promise you the world and after they take your money , they act like they don"t know you. But Dave in Sunset Spa answer all our question and put up with my stupid jokes and sarcasm and took all of my calls even in the middle of his meetings. i must have bugged him every other day about the electrical, dimension and what to do and not to do, He worked with our budget and got us what we wanted. The delivery crew, Jack and Bob were incredible they went through hell just to get the spa where i wanted it, Jack stayed all day and explained everything to us in detail and didn't t leave until everything is running perfectly, in short they were amazing. I would highly recommend Sunset Spa to anyone interested .
Verified 4/17/19 ashley (rio rico, AZ)

Appreciated Dave's knowledge and liked the appearance of store.
Verified 4/5/19 Joanne (Tubac, Az)

I have already recommended you to two people!
Verified 4/1/19 Kim Ahlgrim-Heine & Richard (Oracle, Az)

Great hot tub! We are enjoying it and it is high quality.
Verified 4/1/19 Larry & Gail (Tucson, Az)

Dave and his staff were great. He gave my wife and I a great deal! We have been waiting to buy a tub for many years but Dave treated us so nice and we felt that it was the right time to buy. The delivery staff and set up staff were great as well, fast, professional, cleaned up after themselves, answered all our questions, even put the new chemicals in for the first time. Next Day Dave called to see how it went, great service after the sale. Dave McKibben treats you right, plus he gave me a nice military discount, and takes good care of us veterans. Go and see Dave he will you do you right and you will be very happy with his kindness!
Verified 3/26/19 Dave & Cheryl (Red Rock, AZ)

I highly recommend this company. all the staff from Dave in sales to the delivery team were helpful, knowledgeable and on top of everything. Even when our contractor messed up, these guys helped us get it fixed in time for delivery. The installation was a breeze, and they went over everyaspect of the spa with us before they left. I've elready had several people ask me about the spa and where I got it. It feels good to know they will get great service as well.
Verified 3/26/19 Ginger (Tucson, AZ)

From sales to delivery customer service was excellent. Our Sales representative Dave McK knowledge of the product was very helpful. The delivery team, Jack and Bob, were friendly and informative and installation was quick and efficient. We would recommend all three for future customers.
Verified 3/12/19 Tom (Tucson, AZ)

Dave had great patience with us in our decision making process as he waited over 3 years for us to finally decide on our spa. He did a great job and you can tell he values the "People" more than the sale.
Verified 1/28/19 JD &

My experience throughout the entire ordering process was nothing but positive. Dave was extremely knowledgable and provided me with all the resources necessary to making my installation complete. From the contractors that installed the cement slab in my backyard for the spa and electrical upgrades to the delivery team that professionally took all the time necessary to ensure that my spa was up and running within a few short hours. There were a few hiccups on delivery day, but Dave and the installation crew rose to the challenge and made sure that I was 100% satisfied. I would highly recommend anyone who is in the market for a spa to contact Sunset Spas and work with Dave and his staff. You will not be disappointed.
Verified 1/22/19 Neal (Tucson, AZ)

We love our new spa! Fantastic customer service from day one. We weren't just an order number, Sunset Spa made our purchase easy and we highly recommend them!
Verified 1/9/19 Matthew & Laurie (Tucson, Az)

Seventeen years ago, Jack Micus installed my Coleman hot tub. Over the years he has kept it up and running for me but finally I needed a new tub. Jack introduced me to Dave McKibben, manager Sunset Spas who was great to deal with - and much to my delight, Jack was once again my installer. He and is helper Bob did a first rate job installing the new and removing the old in an awkward space. I would highly recommend all of these guys if you are in need of a spa. Very professional and knowledgeable, friendly and on time. Excellent experience.
Verified 1/9/19 Marion (Patagonia, AZ)

Dave was very helpful throughout the entire process of picking the right hot tub for us. Extremely courteous and went out of his way to ensure we had all prep work necessary for installation. Jack did a perfect setup and was very patient answering all my questions.
Verified 12/31/18 Mike

Dave is very knowledgeable and was able to present all the choices consciously and directly. Able to answer all the questions we had, and then some. Luckily you also had a sale going on. We love our spa! Thank you!
Verified 12/28/18 Denis & Claire (Tucson, Az)

Fantastic Service, Great Product.
Verified 12/28/18 Gerald & Elizabeth (Marana, Az)

Dave Mckibben was awesome as usual. We bought our first spa from him 18 years ago, and was very happy with it, so of course we went back. Jack and Bob were very quick and knowledgeable with the set up .
Verified 12/26/18 Franklin

Customer service is A-1+! Dave is always returning our calls. He was very helpful all the way through the process. Subcontractor Rogelio was very flexible and accommodating to our schedule. I would recommend this company to others.
Verified 12/20/18 Alejandra Eugenia (Tucson, Az)

Thank you for the brownies! Yum yum!
Verified 12/17/18 Jan & Lee (Tucson, Az)

Good service and timing of delivery.
Verified 12/17/18 Mary & Alan (Marana, Az)

An outstanding experience overall. Very high quality product, knowledgeable salesperson, low-pressurevwit great follow through, and perfect set up and installation.
Verified 12/15/18 Clifford (Tucson, AZ)

Quality product. Fair overall price.
Verified 11/30/18 Christine (Marana, Az)

Great experience with Dave and we love our new hot tub.
Verified 11/30/18 Emily (Tucson, Az)

Dave McKibben really gave us good advice in the buying process, and Ro did an outstanding installation. Could not be more pleased!
Verified 11/30/18 Cliff & Signe (Tucson, Az)

Good quality and price. Good salesperson.
Verified 11/29/18 Brian & Jane (Oro Valley, Az)

Dave gave us an awesome deal with the hot tub and amenities. We search around for quite a bit for a better deal and could not find!
Verified 11/26/18 Terrance (Oro Valley, Az)

Dave understood our needs, budget and plugged us into exactly what we wanted.
Verified 11/26/18 Paul & Janice (Marana, Az)

Salesperson was knowledgeable and willing to work with us. Found a quality product that fit our need.
Verified 11/24/18 Bob & Fran (Tucson, Az)

Dave is very knowledge of the product and sells the features of the spa.
Verified 11/14/18 terry (oro valley, az)

It was a pleasure doing business with Dave and the set up with Jack
Verified 11/6/18 Miles

Friendly and knowledgeable staff. Showed many options and was able to build with options that fit our need. Arrived when expected. Price was right on. Delivery was professional. Received a sweet Thank you treat! Thanks! :)
Verified 10/30/18 Nathan (Vail, Az)

Dave was very professional and has great customer service!
Verified 10/19/18 Koery & Gail (Green Valley, Az)

Dave was extremely knowledgeable and professional during the entire process. He was very helpful in making the sale come together and his communication with me was excellent.
Verified 10/16/18 Jack (Tucson, AZ)

Dave was professional and knowledgeable. Spent over an hour answering our questions, had great insight into what would fit our lifestyle. Jack and Bob (delivery team)had a heck of job ahead of them. They put on a smile and managed to get it installed. Great attitudes and lots of experience.
Verified 10/12/18 Adam (Tucson, AZ)

It was a terrific buying experience. Dave is an expert with spas and we appreciated him coming to our home to suggest placement of the spa which worked out great.
Verified 10/9/18 Paul (Marana, Arizona)

Great service and walking me thru the process.
Verified 10/5/18 Terry (Oro Valley, az)

Dave was highly recommended to us...and he delivered!! Very friendly and knowledgeable with tremendous follow-up and communication!! JUST THRILLED with every aspect!!
Verified 10/2/18 Brian (Tucson, Arizona)

My wife and love the hot tub. It's big and spacious. Easy controls.
Verified 9/27/18 Eric (Waddell, Az)

Spa so far works great!
Verified 9/7/18 Glen (Tucson, AZ)

Excellent customer service. Personable sales staff. Knowledgeable.
Verified 9/4/18 Jef (Oracle, Az)

We were at the Home Expo, not at the showroom. Very happy with whole experience.. Dave was great to deal with and Jack was spot on!
Verified 8/29/18 Tiffany (show Low, Az)

We love our new hot tub and can't wait to try it out. We have had hot tubs before and found exactly what we wanted with Dave.
Verified 8/21/18 Kathleen and Adam (Tucson, AZ)

Good quality and price.
Verified 8/18/18 Damon (Sierra Vista, Az)

I am very impressed with Sunset Spas. So much so I made a purchase I have been planning for two years. Dave was very knowledgeable and to the point in making the sale. I believe he knows what is important to his customers. Rogelio delivered and installed my spa and picked of the old one. He is a GEM! Very polite and professional. I am excited to do business with Sunset Spas. I love my spa already and hope to have many years of a wonderful relationship with Sunset Spas. I will probably purchase another for my second home. Thank you Dave, Rojelio and Sunset Spas! I am telling everyone I know so they too will buy. I have dealt with the competition and they were not customer oriented.
Verified 8/16/18 Rosa T (Tucson, AZ)

We were so pleased with the ease in which we purchased our new spa! And, we love it!
Verified 8/10/18 Linda (Tucson, AZ)

Good quality and price.
Verified 8/10/18 Dan (Oro Valley, Az)

Quality product. Good price.
Verified 8/6/18 Gretchen Van (Tucson, Az)

Working with Dave was the best! He was very helpful, reliable, and has wonderful customer service. The delivery crew was just as great! Would highly recommend.
Verified 7/30/18 Alana

Best sales and service I have ever experienced. From Dave in the showroom to the site coordinator and set up was pure delight. Everyone was so professional and sale to install was seem less.I am the proud owner of a swim spa and would tell anyone to see Sunset Spas first! Thank you
Verified 7/28/18 Lanae (Tucson, Arizona)

I wish buying a car was this pleasant! The sales and installation were seamless and efficient. Everyone I worked with was prefessional and courteous. I couldn't be happier.
Verified 7/26/18 Andrew (Tucson, AZ)

We had an excellent sales experience, followed up with an excellent electrical installation, and concluded with a flawless & timely delivery. Could not ask for better service!
Verified 7/16/18 Bryan & Kim (Suhuarita, Az)

I am very satisfied with my new spa. Dave was very knowledgeable and helpful throughout the whole process. He went above and beyond to ensure delivery of my spa. I highly recommend Dave and Sunset Spas
Verified 7/9/18 Chris (Vail, Az)

The whole experience of choosing the right spa for our needs (which Dave did perfectly) to working with us on coordinating delivery, to the delivery guys themselves...everyone was competent, professional and a pleasure to work with. We would highly recommend this company!
Verified 7/3/18 Geoff & Sandy (Marana, AZ)

Fast and Efficient! I really enjoyed doing business with Sunset Spas of Tucson. Our sales person was fast and efficient, didn't drag us around or waste our time while at the showroom. The prices were fantastic, and after we bought our spa, he had an awesome contractor who was able to get all of the prep work done while we were waiting for delivery. My husband and I were both really happy and impressed with the whole experience. We would definitely recommend Sunset Spas to friends and family.
Verified 6/26/18 Kitrisha (Red Rock, Arizona)

Very pleased with salesperson and delivery crew. Happy with spa. Staff and service very much appreciated.
Verified 6/25/18 Glen (Green Valley, AZ)

My POC at Sunset Spas, Mr. Dave McKibben, has been very conscientious and professional from the beginning in that he selected just the right model after hearing out our needs and expectations. It proved to be perfect for us as swimmers especially the extra depth Dave-san recommended. Actual installation, maintenance/repair/warranty services were performed by his associate, Mr. Jack Micus of Jack's Hot Tub Service. He knows his trade extremely well and always provided us excellent services. Both Dave-san and Jack-san are reliable, courteous and friendly. I recommend them without reservation to any potential customer who is looking for a quality swim spa with good value.
Verified 4/12/18 Takashi

We recently purchased a new spa from Sunset Spas in Tucson. After having done a good deal of shopping and research, both in store and on line, we came to Sunset Spas, and that was our last stop. We were greeted by Dave McKibbin, who walked us through the whole process and answered all of our questions along the way. We knew we needed our old spa removed, and we had some special requests for the new spa they were building us, but it was no problem for them at all. Dave "held our hands" through it all and made it a seamless transition for us. Even since delivery of the new spa, the great customer service has continued. Dave has contacted us to make sure we're happy with our purchase, and has been great to answer all of our questions about care and operating, etc. We have been very pleased with our experience and would gladly recommend Sunset Spas to anyone!
Verified 3/5/18 Louise

I stopped at Sunset Spas in Tucson. One of my many Spa stores I visited. Looked in Phoenix and online. I was looking for a smaller spa for 2-3 people. After much research I ended up back at Presidential and spoke a second time with Dave McKibben. I truly wanted the best spa for the money! I finalized my purchase with Dave. A very nice person to deal with! Not that typical preasure sales person. Many years of experience and very knowledgeable. I purchased a 2018 American Whirlpool spa, model #261. Made in Chandler, AZ. It was a one price out the door, so no haggling! 24 jets and a new upgraded 6 hp pump. I love my spa and the total experience dealing with Dave and Sunset Spas in Tucson. Awesome!
Verified 1/31/18 Bob (Tucson, AZ)

Love pool as well as my spa! Dave is awesome. You will be well taken care of!
Verified 12/31/17 Michael

My wife and I had a really good experience with Sunset Spas. Dave McKibben was extremely knowledgeable, helpful and very resourceful. He made a difficult experience of buying a spa very easy. I would definitely recommend anyone who is buying a spa, to go to Sunset Spas first.
Verified 9/23/17 Rashon

Dave is really knowledgeable in which spa would be best for you and what you need it for. Really love the one we finally went with even though we had two other different models in the running. Really like the no pressure sales experience as well.
Verified 6/7/17 Wayne

Went looking for a hot tub. Met with Dave McKibben, the lead sales person. Dave was very professional in listening to our needs and made an outstanding recommendation. New to Arizona and never owning a hot tub, Dave took the time to educate us on hot tubs and made us a great deal on our tub. He also provided us with a great reference to install the base pad and electrical needed to install the tub. Delivery and installation was on time and handled without any issues. If you're in the market for a pool or a hot tub, Dave McKibben is your man. I highly recommend Dave.
Verified 6/3/17 Allan

We purchased a spa from Dave McKibben. Dave is easy to work with and patiently answers all questions in a manner that educates the customer. Dave has an outstanding staff that includes his installation experts Jack and Bob. If you're in the market for a spa, Dave at Sunset Spas should be your first and last stop.
Verified 5/29/17 Jack

I highly recommend Sunset Spas of Tucson. A stellar business to be sure. I worked directly with Dave McKibben in the decision of which Swim Spa to buy. He led me in a slightly different money saving direction, to which I am very grateful. I could not be happier with my purchase. I also would like to toot the horn of Dave's installation team: Jack and Bob. These two guys are The A Team of Installation. Thanks Dave for a better than better experience.
Verified 5/28/17 Allison (Oracle, AZ)

Researched several spa companies and always came back to this one. They have a solid reputation for great quality products at a very fair price. However the exceptional service and follow up provided by Dave McKibben made the whole process a pleasure. He answered every question clearly and provided thorough descriptions in easy to understand way. After the sale he's continued to answer and explain every question I've thrown at him as I learn how to best enjoy my spa. He's a pleasure to work with, always easy to get a hold of, a true professional. I'd recommend to everyone!!
Verified 5/20/17 Joe (Oro Valley, AZ)

We purchased an spa from Dave about a year ago and have been very pleased with the choice (as suggested by Dave per our criteria) and the service. Delivery and installation, including 220V electric work, went flawlessly and there have been no problems with the spa other than that it took me awhile to learn how to properly balance the water. I wanted strong therapy jets and that is what I got. The filters have not lasted as long as I might have wished, but that probably was due to my water imbalance, and anyway Dave immediately sent new filters. He has been totally responsive to any operational questions I have posed and obviously is a businessman good to his word. I do not hesitate in recommending Dave when shopping for a hot tub.
Verified 5/17/17 Nancy & Dennis

We purchased a home in the Preserves at Dove Mountain because it had a wonderful view. The only thing missing for us was a spa. The house already had a beautiful existing patio and yard and I was worried we would have to spoil the view or patio to make a spa fit. I was so pleased with Dave McKibben and our designer, Greg Miller! Dave helped us pick the perfect low profile spa and Greg worked the new spa into our existing patio so that it looks like it was there all along. Out of all the remodeling projects we have completed, this one tops as the most successful and seamless! Thanks Dave McKibben and Greg Miller!
Verified 5/1/17 David & Pam

Dave McKibben was excellent and I highly recommend him. Great service from start to finish.
Verified 3/15/17 Hector

I was referred to Dave McKibben by my landscape contractor, and I've been thrilled ever since. Dave is a knowledgeable expert whose friendly and relaxed nature immediately put me at ease. I never once felt like I was being 'sold' something. On the contrary, I came away from our meetings feeling well informed to make a major purchase. I received outstanding communication and service in every interaction with Dave and his team. On the day of the delivery, Danny and Leonard brilliantly navigated my narrow pathways and hardscape obstacles while enduring temperatures in the 107-109 range. They both are highly skilled professionals who kept me well-informed every step of the way. I generally don't write reviews for public viewing, but when service and products are simply exemplary, it is a pleasure to refer this company and it's five star staff for your future pool and spa needs. Thank you again for a highly educational and low stress transaction! Update: Three weeks after the spa was delivered, I was uncertain with respect to a few aspects of routine care and maintenance. Dave was lightning quick with informative email responses, including attachments to guide my steps. He offered to come out and fine-tune the process - which I accepted. Now, I am not only thrilled with my spa, but confident with my ability to properly care for it. I'm so glad I chose Dave for my spa purchase - this local business earns 6 out of the 5 stars available.
Verified 8/28/16 Lorre

We recently purchased a spa. The spa itself is superb, everything that we wanted and more. The price was within our budget and the offer had lots of extras that we did not anticipate. Our dealing with this company, from the initial contact with Dave McKibben to the final installation, was one of the best shopping experiences we have ever had. Dave is very knowledgeable and extremely personable. Since this was our first spa purchase, we appreciated Dave's patience and excellent communication skills. He answered all our questions to our satisfaction and made sure that we understood what the product had to offer, including the important warranty information. Since the spa was a custom order, Dave always kept us up to date on the status of the order. We were also happy with the whole installation process. Jack Micus, the technician, made a pre-delivery site inspection and checked out the infrastructure details, including electrical access. He did all the electrical wiring for us, at a very reasonable price, and installed and started up the spa in a timely manner. He also did an excellent job of showing us how to operate the spa. Like Dave McKibben, Jack is very personable, professional, and was able to answer all our questions. We will definitely be recommending them to anyone who is considering purchasing a spa.
Verified 5/23/16 Leslie

Are you a customer of Sunset Spas of Tucson?
Write Your Own Review