84%

of recent customers
recommend this business
Aqua Rec's of Fircrest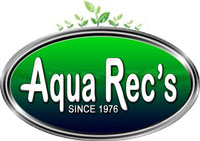 1221 Regents Blvd
Fircrest, WA 98466
Phone: (253) 565-4763

See our other locations:
Fircrest, WA
Aqua Rec's is the Puget Sound region's #1 choice for swimming pools, hot tubs, and spas, along with gas, wood, and pellet burning fireplaces. With nearly four decades of experience in the industry, we are the area experts for swimming pools, spas, and stoves, servicing more customers than any other company in the region.

We are a family-owned business that started in a small garage back in 1976. In the forty years since the beginnings of our small swimming pool and spa dealership, we have become an industry leader due to our commitment to helping our customers save money while getting the pool, spa, or fireplace of their dreams. Aqua Rec's retail division, Fireside Hearth N' Home, is one of the largest pool builders, spa dealers, and provider of fireplaces in the area.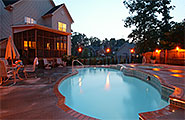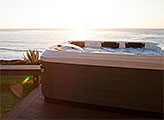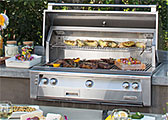 Business Profile of Aqua Rec's of Fircrest
Store Hours:
• Mon-Sat 10am-6pm
• Closed Sunday
Water Lab:
• Mon-Sat 11am-5pm
• Closed Sunday
Store Manager:
John Gronewold
Inventory:
• Pools
• Spas
• Fireplaces
View All...
Office Type:
• Sales
• Design
• Installation
• Renovations
• Service
Manufacturers:
• Alfresco
• Big Green Egg
• Bullfrog Spas
• Cal Spas
• Cardinal Systems
• Catalina Spas
• Clearwater Spas
• Enviro
View All...
Serving Areas:
• Puyallup
• Bonney Lake
• Tacoma
• Gig Harbor
• Fircrest
• Woodinville
• Pierce County
• King County
• Thurston County
Customer Reviews
Thank you, Aqua Rec's, for helping me with my spa purchase. I just appreciate your honesty, your patience throughout the process, and really appreciate there being no pressure to buy. I will be recommending your company to anyone I know who is looking for a new hot tub. So glad you now have a store in Gig Harbor as well so we can get our chemicals more local too. Thanks. Gina
Verified Customer Gina (Lakebay, Wa.)

I wish I would have read reviews prior to dealing with Aqua Rec. Avoid them unless you enjoy no communication and dealing with a company that refuses to make a situation right without being constantly contacted and pressured. We ignored the red flags and are paying the consequence. I'll try to keep this nightmare experience as brief as I can, but the details help paint the picture of the lack of customer care and service from this organization. We looked at a fireplace while at the Puyallup fair. We wanted to measure our existing fireplace to ensure the one we liked would fit, and they said we could just call in our order. Nice! Everything measured up, we were excited about the fireplace and called to order it. Easy peasy! We were told someone would call us to schedule the install. FLAG #1: Brian created the order but didn't send a receipt. We had to call twice and wait a month before we could get the receipt sent to us. My spidey senses activated, but I foolishly ignored them. FLAG #2: Nobody called to schedule the install of the fireplace. Not a word so, we called and left a message for the scheduler, Rick. No response. We called and left another message for Rick. No response. We called a third time and left another message for Rick and also asked the receptionist to email him since he was not responding to any of the voicemails. Finally he called and scheduled. My spidey senses were screaming for me to walk away, but once again, I foolishly ignored them. Installation day arrives and we are excited to finally get our new fireplace installed. Since we weren't given any instructions on what to do to help the installation go smoothly, we decided to remove the mantle and the tile around the fireplace so things would be easier for the installers. Then, the arrival time comes and goes, but no word from the installers. We call and find out they will arrive shortly. They walk in, take a look at and start prying at the existing fireplace, before presenting the next flag. FLAG #3: "What did the sales guy say about this fireplace when he looked at it?" I said, "You mean Brian? He never came out here to look at this fireplace." The look the installers gave each other was one of, "here we go again". They make some phone calls as they're taking the existing fireplace apart and figure out that the fireplace Brian sold us cannot replace our existing fireplace without extensive remodeling. "Brian will call you to get this figured out". Long story short, to this day we haven't heard a peep from Brian. No phone call, no text, no email, nothing. So, the installers bring the fireplace doors back in, put the top of the chimney back on (without re-caulking it, which we found out when we had water running out of our fireplace), and then drove off with our baffle still in their truck. It's not safe to burn without the baffle, so we called about getting the baffle back, but got no response. We called multiple other times trying to get our baffle retuned but no response. We finally realized that voicemails are useless so we should try emailing them and decided to email Chris (the general manager) and Rick to see if they could help us. Rick called and said he'd look into it, and came back that his installers never removed it. I'm not sure how a 10lb baffle just jumps out of a fireplace and disappears, but apparently it happens. We've reached out numerous times by phone and email to Chris and Rick and have gotten an occasional returned call from Rick. Rick was able to refund us our money for the fireplace, but as of this writing has taken no responsibility for the $130 it cost us to replace the baffle his installers disposed of. I replaced the bent metal that his installers damaged while trying to remove my stove, I stopped the leak in my chimney caused by his installers, and we haven't asked for any reimbursement or payment for that, and they still turn up their nose at the thought of replacing a part that their installers removed from my property. I'll update this post if they ever take responsibility for their workers, as they claim to be good Christian people. I suppose time will tell.
Verified 1/6/22 Kevin

I have tried to be a patient as possible before writing a negative review but at this point, I have no other recourse. I purchased a Bullfrog spa and it was delivered for Christmas 2020. When I inspected the spa after delivery, I noticed that the exterior lights were not working. I spoke with Aqua Rec and told them that I didn't want to sign off on the final inspection paperwork. I was told not to worry about it and that it was a simple fix covered by warranty. It is now the end of July 2021 and it still has not been repaired. The last message I got was that the service manager was on sabbatical. They sent a repairman out 3 different times and said it was the factory's fault for installing the wrong module. Then came out and brought the wrong part and said the factory sent the wrong part. I spoke with the factory and they had no knowledge of any of this. Since no one is communicating with me and it has been 7 months, I have to assume that Aqua-Rec is not being truthful with me and they are not doing their part to order and replace the part. It is very disappointing because I think this is a very good spa but the service, communication and all around customer service is beyond poor. If you are considering a Bullfrog Spa, I highly recommend it. I would only say that I would find any other dealer than Aqua Rec to purchase it from.
Verified 7/14/21 Edward (Lake Forest Park, WA)

I purchased a wood burning stove and aqua Rec installed it near end of 2020. Last week during a heavy rain a large leak occurred from the square/rectangle piece inside our home. Based off first phone call it's likely a sealant leak but service department was supposed to call back to schedule a date to come out. I called the Fir Crest store where we purchased it 2-3 more times, left several voicemails, online chat, and ended up calling Puyallup store who finally got a service employer to call me back. Service department is out of Tacoma store is what I was told. The service provider sounded more annoyed and I had to persuade them to look at scheduling me a service date. The individual said they would call right back, that was three days ago and I have yet to hear again. It is lightly raining and we have water dripping again. I'm very aggravated with the lack of responsibility and communication taken. I am also surprised as our buying experience was great. Writing this review because I am unsure of how else to get help from the company at this time, and to hope they do better in the future for other clients too.
Verified 6/12/21 Lindsey (Eatonville, WA)

Researched local Hot Tub businesses and found Aqua Recs in Tacoma to be the best value. Clint helped me decide which tub would work best for me. The perfect tub was carefully delivered to my home. I was worried about damage to my homes landscaping but the delivery guys did an excellent job and there was no damage! I was advised on use of the chemicals and care for my tub. Very very happy with my purchase!! Thank you Aqua Rec!!
Verified 3/15/21 Shana (Lacey, Wa)

I posted a complaint on your Facebook page, Yelp and your company website on November 5, 2020 regarding my dissatisfaction with your company. Within a few hours I began receiving harassing and threatening text messages from the sales rep Clint. He was unprofessional and he threatened that I take down my post or my hot tub would be cancelled. I asked him to stop texting me. I no longer wanted to deal with Clint and I was asking for a response from a manager. I never got a call or follow up with a manager asking for my side of the story. Instead the very next day the manager Chris sent me this extremely volatile email without EVER having any communication with me at all or asking for my side of the story and he cancelled my hot tub. Aqua Rec has been unprofessional from the beginning. I ordered my hot tub memorial weekend 2020 from Clint. He did not tell me the manufacturer was closed and instead told me I would get a discount to order instead of purchasing a floor model. He told me the wait time would only be 8-10 weeks. Which would have been early to mid August. I have now waited 6 months and every single time I call for an update I am shoved aside and treated like a nuisance. I regret ever trusting Aqua Rec or any of their staff. It is also devastating to me that I waited 6 months and put down $4000 for the half down deposit for you to just cancel my tub because you didn't like that I complained on social media. After 6 months of being treated poorly I had no other recourse. Chris as the manager at Aqua Req should be ashamed of himself for sending a volatile and unprofessional email to me as a customer instead of contacting me to get it resolved and hear my story. Here is the exact copy and paste email I received from the manager, Chris on November 6, 2020. Good morning Keri: I am writing you this e-mail in response to the letter/review you wrote on google and to Aqua Rec's regarding your thoughts on the spa order of the Clearwater ES84L hot tub, my/our thoughts on the review & clarifications of the review, and the fact that Aqua Rec's will be sending you a refund for the spa as I believe it is better that you do your business with another company. Regarding you review and some clarifications on the facts: Your statements of the following: "Stay far away from Aqua Rec, they will take your money, lie to you and you will be lucky if you ever actually get your product" Keri: we have been in business for close to 45 years (in fact originally from your city of Fircrest. In fact, we are a second generation family owned & operated business taking care of tens of thousands of customers per year. Does that mean things are always perfect? Absolutely not, but to listen to you say those types of things are completely out of line. The ENTIRE spa industry is way backlogged, as every manufacturer I know of is "out" 4-10 months on orders". Now, with Clearwater that was exasperated because they are also in the middle of moving their factory from Woodinville to Arlington, which even put them in a more compromised spot. Nobody has ever lied to you, as the information that was given to you at the time of sale, and along the way from Rick, was the information we had at the time and we CANNOT control the lead times of the manufacturers 9as there are several things that lead to those changing lead-times: supply chain, parts on back order TO the manufacturer, a pandemic, acrylic sheets getting backlogged, pumps and topside controls getting backlogged, etc…). Again, then add a manufacturer (Clearwater Spas, who also has been in business for over 40 years) moving their facility and you can see why things have gotten backed up. For you to assert that we have lied to you, & then have the audacity to post that on social media is, in my opinion absurd. "Rick is the absolute worst. he lies. he does not follow through with his promises and he does not care". I do not even know where to start on this. First of all, you do not even know who Rick Fortin is, you do not know his character, and if you did you would be embarrassed to even make those assertions, let alone post them on social media with absolutely no vetting of his character and absolutely no accountability for those statements. Is Rick perfect, no, as he is a human being, but if you knew his background, his standing as an elder in church, and the fact that he is taking care of well over 500 spa sales and another 1000 stove customers (all in a pandemic where scheduling and manufacturing lead times are all wacked out), you simply would back off in your statements. While I am not going to be a snowflake and tell you I am offended by your statements 9you are entitled to think whatever you want), I will tell you this: your off base and your social media rant is just that: "a RANT based on the fact that you don't like the circumstances". Keri: the simple fact is that we don't like your spa being back-logged any more than you do. Do you think we like our customers being frustrated? Do you think we have any advantage not having your spa to deliver? of course not. This is NOT a lung machine, it's a spa. I can pretty much promise you that you are going to be OK by waiting until the spa arrives :)! Furthermore, we have hundreds of customer UNDERSTAND that things are just in a weird spot right now with Covid and lead times on most EVERYTHING home related. Most all of customers, except a special handful, have been very understanding, very classy, and very thankful for Aqua Rec's doing everything we can to get things as quickly as possible. "Was told I was getting a discount to wit instead of ordering one off the floor. They never told me the manufacturer was closed down due to Covid when I ordered. Yet, they promised me a hot tub by mid-August. Every time I call for updates and each time it's a longer wait time. No explanation. So now I'm told the end of November yet I don't believe it as they keep pushing it out a few weeks at a time. This is the absolute worst customer service I've ever received and this is for an $8,000.00 purchase" 1.) You DID get a discount, as you received over $1,500.00 off the unit. 2.) You were not told the manufacturer was closed? Keri: You might have to take this one up with the Governor, as his mandates made Clearwater closed. Are you going to blame Aqua Rec's for this? 3.) You were promised mid-August? I talked personally with Clint and he made no promises to you. He may have given the information he had at the time, but again, as mentioned above, we cannot control our manufacturers lead times. 4.) Every time you call for updates, you are given the information WE HAVE AT THAT TIME. There are no lies going on, period. 5.) What is the worst customer service you have ever had, Keri? How can we control lead times? Do you blame Rick for the spas not being able to get here on time? Do you blame Aqua Rec's for the pandemic or the supply chain getting messed up and not being able to stay caught up? Really? ……and my favorite line of your social media rant: "I regret ever walking into this Fircrest Store or doing business with them at all" Keri, I have a solution for this statement, as I have good news and I have bad news for you on this portion of the update: The good news: * The spa will be going into production on November 23rd, per Clearwater Spas. The bad news: * You will not be getting that spa, as that spa will be going onto one of our floors and will be sold to someone who we want to do business with and that wants to do business with us. And to a thankful customer that treats our employees with class and respect, as we have tried to treat you. * The part where you state you "regret ever walking into the Fircrest Store or doing business with them (being Aqua Rec's) at all": I have great news: you don't have to do business with Aqua Rec's and we will be refunding your deposit in full! Please call our Tacoma Store with your credit card number so we can reimburse your deposit in full for the $4,000.00 you have on deposit. we wish you well in doing business with another company for your spa business. Keri: I have to say that I have been with Aqua Rec's for over 34 years and I have NEVER had to write a customer this type of letter and ask them to do their business elsewhere, but I will not sit idle and listen to you write this type of letter on social media, attack one of my employees character, and then make demands and tell others to stay away from Aqua Rec's. No thanks. You will receive your deposit back in full and you can gladly take your business elsewhere. I wish you well in your endeavors with another spa line with another company, as once a relationship has hit this mark, sometimes it's best to just part ways, as I've come to the understanding that sometimes we just can't satisfy everyone (especially during a Pandemic in which we have no control of the manufacturing process). We understand that our manufacturers (like) are trying to do the best we can. We will be responding with this similar response your social media as well so people can see the "other side" of things as well. if you ever want to meet face-to-face, my office is down at our Tacoma Store @ 1407 Puyallup Ave. in Tacoma, WA. 98421 and would be glad to discuss this any further if you wish to meet. In the meantime, please call the Tacoma Store (253-682-1792) with your credit card number so we can process the $4,000.00 credit to reimburse you for the deposit made on the spa. Thanks for your time, Keri, and I am sorry things got delayed and that we are at this point in the relationship. I know Clint tried to contact you to remove your social media statement, but my understanding you were unwilling to do so. Sincerely In Service, Chris Kovacs Aqua Rec's, Inc. Aqua Rec's Fireside Hearth N' Home 1407 Puyallup Ave. Tacoma, WA. 98421 (253) 682-1792 (Office) (253) 227-2001 (Cell) chris@aquarec.com (E-mail)
Verified 11/16/20 Keri (Fircrest, WA)

Rick was the best! His store was our 6th visit to a spa showroom. We came in to get an education on Bullfrog and the other brands at AquaRec. He patiently answered ALL our questions and went out of his way to show us a new spa that was coming soon so we could be completely confident in our decision. No high pressure or negativity about "other brands." Just plain and simple, good old fashioned, customer service. We can't wait to be owners of the Bullfrog M9. 5 Stars well deserved.
Verified 10/26/20 Sarah (Auburn, Wa)

I did the research and found CLEARWATER SPAS to be the best. The most jets, the best pumps, the ONLY ONE you'll find with no LUMBER to rot and NO Spray Foam All Over Up Inside the cabinet. One of the few you can replace any jets from in the hot tub with your bear hands. It's all built with rigid polypropylene pipe supports from the ABS Base to the tub, with rigid foam panels inside each side panel. The only one to recover heat from the pumps and use it to help heat the water. SIMPLY THE BEST at a great price. Ask about the 4-way water cleaning system.
Verified 9/13/20 Dave (Shelton, WA)

Thanks Aqua Rec's for building our family an amazing swimming pool, our our family so much appreciated working with us on this huge purchase. You made the process so easy!
Verified 4/4/20 Jessica (Puyallup, WA.)

Thank you Aqua Rec's for your fast and awesome installation of our new pellet stove. This is our third pellet stove we have owned and your installation crew was amazing. Thanks Chris for your professionalism in helping us find the right product. We will definitely not shop anywhere else for our next fireplace. Thanks, Kelly & Lisa
Verified 12/29/19 Kelly (Lakewood, Wa)

I have a temperamental pellet stove. It's difficult finding someone with experience. Michael not only called me back re it that day to help troubleshoot it but he also went home that night to find an old manual to help further. I will give all the business I can to these folks (as long as the pricing is within reason, which it seems to be.) Thanks again Michael.
Verified 10/9/19 Christopher (Issaquah, WASHINGTON)

Easy to have the spa water checked occasionally. Always friendly and willing to assist.
Verified 4/25/19 Robin (Tacoma, WA)

Installed my wood stove and there were a few minor issues with the roofing flashing leaking, but they came back and fixed it on there day off. I'm very happy and am sorry I wrote a bad review the first time.
Verified 1/5/19 Ryan (Ashford, Wa)

I just wanted to say thanks to Chris & his company, as we have bought three stoves from Aqua Rec's at three different sites and this one was no different: awesome fireplace insert and my wife could not be any happier. They even installed things that we did not even contract out, as they are just a great company to do business with. We have referred three friends to them as well, which everyone of them have been just as happy. We just recently purchased a hot tub as well and both my neighbors purchased Bullfrog Spas as well. As always, way to go Aqua Rec's: we are a customer for life! John & Shari
Verified 1/2/19 John (Tacoma, Wa.)

I know the family of Aqua Rec's really well, but I just needed to say "thanks Aqua Rec's" for another great product, installation, and service. This time, we installed a pellet stove (Heatliator PS35) into our rental apartment and our renters absolutely love it. It's thermostaically controlled which makes it easy for them. Great job on the work your doing and I will always be coming back. Bruce & Vickie
Verified 1/2/19 Bruce (Gig Harbor, Wa.)

Very pleased with everyone from sales to installation , staff at the Fairgrounds. Just waiting for trip piece of trim around ceiling box to be installed.
Verified 10/28/18 Harry and Debbie

What a disaster. When should have known when we arrived at the Bonney Lake store and it was still closed 30 minutes after it said it was open. We called the Tacoma location and apparently the sales man for Bonney Lake no showed. They sent someone from Tacoma and I met them in Bonney Lake later that day. That salesman didn't know what to order so they had to work with someone from Tacoma. It took two months for our stove to arrive. I had to continually call them to get an update on the status. I kept getting the runaround with promises they would call me back but they never did. When we finally did get our order, the side shields that we ordered for our blaze King princess stove were the wrong part. They gave us shields for the Blaze King model. I called Rick again and had to leave messages. When I finally did get a hold of him he said he would order the correct parts and call me when they were in. A month went by and I heard nothing. After several more calls I finally got a hold of him and they just happen to come on the truck that day. He was going to have them sent to the Bonney Lake store for me to pick up on Saturday. Saturday arrived and they drop the ball again. I finally picked up the side shields the following Tuesday. The entire experience was a joke. Their customer service is horrible and they're very uneducated on the product that they sell. I would not recommend this company to anyone
Verified 9/27/18 Lori

have been doing business with this location since 2011. Built in spa and pool. Mainly chemicals and some maintenance.
Verified 9/17/18 Gerald

Brian was wonderful and knew the answers to the questions.
Verified 6/26/18 Anna

Andy was great selling me on the Blazeking wood stove I was interested in. The burn times of the stove are incredible. I would recommend this company and product to anyone I talk to. The installers were on time, very professional, and also were very kind to my dogs as well. Great people, great experience overall.
Verified 6/26/18 Bonnie (Roy, Wa.)

Sarah is very friendly, helpful, and professional.
Verified 6/15/18 Helaine

From start to finish. Purchase experience was very enjoyable.
Verified 6/14/18 Enrique Romeo

Stopped in bromine reading would not register. I purchased my tablets elsewhere. The female clerk title be utvwas beacse my tablets had too much added byproduct . Spent 100.00 bought new bromine tablets from her. Got home and compared tablets with theur tablets...NO DIFFERENCE. Simply added the school treatment and problem solved. Attempted to return in open tablets..oh they do not refund chemicals.
Verified 5/14/18 Greg

We love our Quadra-Fire Santa Fe. Great stove for our addition and great price. The best part was the installers and the follow up. They even delivered pellets when we were out of town. Thanks Aqua Rec's. We will Be back to buy a spa soon and will recommend you to everyone we know. Bruce
Verified 5/7/18 Bruce (Gig harbor, Wa)

Good products at half the price anywhere else. Sale was smooth. Installer left the hood to my chimney out of place allowing rain to pour down my chimney. Installer also stole the new $35.00 chimney cap I had installed myself only a month earlier. Sales told me the installer would come out to correct the problem but never showed. DO NOT TRUST the installation. Watch them closely to make sure there are no shortcuts and nothing is taken that they do not own.
Verified 2/6/18 Bill (Federal Way, WA)

Chris Kovac at Aqua Recs has been a pleasure to work with. They have gone above and beyond to exceed our expectations. We have been treated more than fair. We researched many pool companies before committing to use Aqua Rec. We would more than recommend them to anyone in the area looking to build a pool!!
Verified 1/29/18 Heather (Olympia, WA)

Chris Kovac at Aqua Recs has been a pleasure to work with. They have gone above and beyond to exceed our expectations. We have been treated more than fair. We researched many pool companies before committing to use Aqua Rec. We would more than recommend them to anyone in the area looking to build a pool!!
Verified 1/29/18 Heather (Olympia, WA)

The salesman, David Erwin, was very knowledgeable and a pleasure to work with. He told me the fireplace should be in within a week. The next Saturday I called to see if it was in yet. I was instructed to call the warehouse and then spoke with a woman who I would characterize as not rude, but less than professional. The fireplace hadn't arrived yet. I was told it would probably be a couple more days. I didn't hear anything all week so I called again the next Saturday. The fireplace had arrived during the week but I did not get any call to let me know it had arrived. I would expect that courtesy from your business. When I arrived to pick the fireplace up the workforce I dealt with didn't seem to care if I was there or not. During the loading procedure the forklift driver would have run into my truck had I not shouted stop. I work around forklift drivers every day and know how skilled drivers operate. This man lacked basic skills. He had placed chimney parts on top of the crate and as he was driving pieces fell off onto the ground. I also could have used some help securing the load but as soon as it was in the back of my truck everybody disappeared. I didn't rate the quality of the product as I have yet to install it. I also didn't rate the delivery crew as I picked it up myself. Your salesman, David was great. The rest of the employees I experienced were less than impressive.
Verified 1/23/18 Wade (Port Orchard, WA)

Lied to from the beginning. 4 months after delivery still waiting on equipment that was to come in the purchase price. Missing extra lights in spa that we purchased also.
Verified 1/19/18 Ashar (Monroe, WA)

We paid over $500 less than another shop quoted us for the exact same product. They were busy so we had to wait a month for installation, but they delivered when promised.
Verified 1/9/18 Doug (Puyallup, WA)

Awesome
Verified 1/8/18 Mark (Belfair, WA)

First the cement pad was installed by Aqua Rec crew incorrectly. Thankfully Aqua Rec paid my contractor to repair it. The cabana was delivered and set up 9/4/2017. It had a damage window that has yet to be replaced. The lock to the door was misplaced by the staff and took over 2 weeks for someone to purchase a lock locally and install it. The swim spa was damages and small nicks and chips on the sides of the pool itself. It has yet to be repaired. We kept getting excuses that the Cal Spa representative would contact us. Nothing yet-today is 12/13. We have been promised by Rick that this all would get done. It is unfortunate that the customer service is so poor in responding to the needed issues of the customer. we paid them on time at least they could fix the resulting issues of my purchase in a timely manner
Verified 12/13/17 Michael

Mike & Megan did a quick, professional job of installing. Made sure everything worked well, and they cleaned up.
Verified 12/3/17 Sharon

Just happy you guys have customer service oriented help now. The last couple years was very curious with rude and disinterested help. Glad this is fixed.
Verified 9/26/17 Scott & Chris (Puyallup, WA)

was interested in a salt water system and Chris educated me in the pros and cons so I could make an informed decision. he even came out to the house to review the maintenance process
Verified 9/21/17 Mark (Bothell, WA)

I was interested in a salt water system and Chris educated me in the pros and cons so I could make an informed decision. he even came out to the house to review the maintanence process
Verified 9/21/17 Mark (Bothell, WA)

We contracted with you to handle our pool this summer. When first trying to clean the pool it was very dirty but the water was clear. Instead of vacuming up the dir t at the bottom they brushed it around to make the filter handle it, turning a job that could have been done in a day into a several week ordeal. Then when the pool opened (in large part to my own vacumning of the pool(why do I pay you)) it had a green tinge for the first week. When I happened to be able to talk to the technician about it he says "It looks blue to me" at which point I asked him to take off the blue cover so he can see that it is in fact green. Since then they have never put in enough cholrine so the pool has been hazy all summer. When I suggested they change the filter sand I was told that it would be $5000 to replace both filter tanks. instead of the more reasonable $1200 or so to replace the sand in the filter. Feeling confident that you were trying to rip me off I had to do it myself (why do I pay you?) continuing to do a piss poor job. we failed the health departments inspection. When I have time to take care of the pool I can get it clear in a day. However I PAY YOU TO DO IT!!! You are the worst pool company I have ever had the misfortune to deal with and I will be telling every social media/BBB about this horrible experience. You'd be fired now if it wasn't the end of summer and I don't have the time to find a replacement company. Today I went to the pool room to find that the technician left the filter going to waste and drained the pool to below the skimmers and the engine was running dry all day. I imagine it is fried but I havenot had the time to verify yet. I called to complain but couldn't even leave a message. Your company sucks!
Verified 8/14/17 Phil (Sammamish, WA)

We were promised by the owner (Bruce, I believe) that the difficulty with the pool "sanding" and painting that appeared once the job was completed would be fixed when the "pool season" was over. Multiple attempts with various employees to have he issues addressed have not been responded to. Pool was never corrected.
Verified 8/11/17 John and Vicki (Tacoma, WA)

Walked into purchased items for my pool nobody was present I felt like I was intruding or interrupting very dissatisfied very unprofessional I told the salesman sorry about interrupting as you were sitting in the back room doing nothing
Verified 8/11/17 Russ and Cathleen (Buckley, WA)

Very helpful and understanding
Verified 8/2/17 Steve (Puyallup, WA)

Very helpful and understanding
Verified 8/2/17 Steve (Puyallup, WA)

Management / operations unresponsive. Delayed and sometimes no return call at all. Services/work orders delayed as well.
Verified 7/24/17 Rod & Elizabeth (Tacoma, WA)

Tub was to be delivered within two weeks. We had to make the calls to you. I think your to busy to call and plan deliveries. I bought a new tub. I had to call twice and ask when I was getting it. I did not call till after the promised date. We shouldn't have to do that. We asked to please make sure the jet pack came in and the ozinater was installed. We asked twice. Our new tub came. They took a jet pack off another tub. Looks really bad. Doesn't even match our Tub. Will you fix that ???? Asked delivery guy to show me ozenator. Oops, someone dropped the ball. No ozenator. As a customer. I should not need to ask that it got done. Sales people great Delivery guys great Product great Will I recommend your company? Will I get the right jet pack? Every time I get in my new hot tub the first thing I look at is a jet pack that's WRONG. But it feels good. You had three weeks to get it wright before delivery. Gary
Verified 6/19/17 Gary (Olympia, WA)

Tub was delivered and electrician wired in filled tub and found a small leak in one of the jet lines. I reported it Sunday. It is Wed and I have not heard back about getting the leak fixed
Verified 6/7/17 Fred (Orting, WA)

There was miscommunication on delivery date so we got tub much later than expected. Tub arrived with slight damage and we are still waiting to get it fixed but Rick in production has been pretty good with communication. Delivery guys were great and set it down right where we needed it and set up went well.
Verified 5/31/17 Mary (Snohomish, WA)

I drove from Graham Washington to the Woodinville store because that's where I purchased my first tub I believe in 1991. I bought my second one in a different house in 2003 found it to be much more upgraded and loved it. So naturally when I want another hot tub in another home I wasn't going anyplace else the delivery staff awesome, knowledgeable, strong. As I'm a disabled veteran now I was unable to assist them they drop my 400 pound hot tubs smoothly in to the deck position I had created. With quick assembly of everything else even though it was 7 p.m. they had worked a very long day. On Monday the "Rock Electric" team came and installed the electrical in hot tub. They walked me through all the chemicals, and then checked The test strip. VERY KNOWLEDGEABLE. IT was heated up by the next morning. I had a little problem figuring out the Jets and Rick THorton from the Tacoma store gave me a call and talked me through getting my Jets setup he was very professional as I was getting very frustrated
Verified 5/9/17 Rick (Graham, WA)

The only thing we would have changed would have been a bit longer on how to refill, when to check chemicals, etc. It was brief and it was mostly our fault because we didn't have power at the time of delivery. Thank you.
Verified 5/4/17 Mark & Tammy (Tumwater, WA)

Jim was professional in that he talked cost with my husband, but also was knowledgeable & showed us the fancier stoves I wanted!
Verified 5/1/17 Tim & Leslie (Allyn, WA)

I have bought the pellets from them before. They are always nice & helpful. This time I did sit for about 15 minutes because the guy forgot to come over & get me my product. It was really no big deal when put together with all my other times. ALWAYS pleasant experience
Verified 4/29/17 Veronica (Tacoma, WA)

We got a wood insert through the wood replacement program and just love it! We basically heat our entire home with the wood insert. Thank you, Aqua Rec's!
Verified 4/24/17 Richard (Tacoma, WA)

We recently purchased a home with a spa. Having never had one before we have reached out, repeatedly, to you folks and have been treated with courtesy, humor, understanding and lots of information (some of which we actually retain!). Our new home also had a non functioning pellet stove which we replaced with one of your gas stoves which looks beautiful in our family room. We greatly appreciate your time and wisdom and will be repeat customers for,the foreseeable future. Thank you so very much. Mike and Joyce
Verified 4/19/17 Joyce (Spanaway, WA)

Love my new woodstove and so thankful for the time you took in walking me through what was the best product to purchase. We are building another home soon and will be back for another. Thanks for everything and your installers were amazing. I know you told me you felt blessed by the installers you had in your business, but they were everything you told me they would be. Thanks again!~ John!
Verified 4/18/17 John (Puyallup, wa)

Probably will not refer them to others. Some important things should have been told. End of sale after purchased was not right. So I take ownership on..took day off to be there for install..they were 4 hrs late...wanting to reschedule..already missed work..I get it ..no big deal things happen..but we couldn't get hot tub to work..they came out LOOKED ..my contractor did it wrong..my contractor fixed it..but never was I told from them coming out I would be charged..a i vouce was sent to me in mail...WOW...
Verified 4/17/17 Tami (Spanaway, WA)

The sales experience was really good at the Puyallup Fair. It took a little longer that I would have liked to get the stove installed, and after installing, I had to 3 services calls to fix a problem, but they handled it without a problem. The Clean Burn Pellets are crap and should never be burned in any pellet stove.
Verified 4/14/17 Matthew (Spanaway, WA)

Thank you guys for just deliverying an awesome product. Your installation department was amazing. I have already referred many customers to your stores. way to go: keep doing what your doing!
Verified 4/7/17 Bruce (Gig Harbor, wa)

Corey did a great job. Was very helpful and courteous. Overall great experience.
Verified 4/7/17 Frank (Puyallup, WA)

Aqua Rec's installed an amazing fireplace, a great new spa, and most of all an in-ground swimming pool that exceeded our expectations. The pool is the center of our backyard and Chris, Dan, Trigve and his crew did an amazing job. So glad we committed all our business to you guys! You all rock and thanks again!
Verified 4/7/17 Guy (Puyallup, Wa)

I purchased the fireplace at the Puyallup Fair so the pertinent above rankings are for there. In early December, I went to the Bonney Lake store to confirm and set an installation date. At that time, I added an additional $900 to the original $100 as downpayment. Installation was scheduled for Jan. 12. On Jan. 5, I visited the Tacoma store and talked to their 'financial rep' with the hope of paying $1400 more that day and pushing the final payment of $993 to the first week of February. (I'm 70 years old and retired and get paid on the first of every month. I had hoped that I wouldn't have to dip into a savings account) The rep agreed and I gave him a check for $1400 on Jan. 5th. Leaving a balance of $993. Well, some dude at the office disagreed and I received a call that the entire balance was do at installation. So, I scrambled and moved money to cover the bill. The payment was a herky-jerky affair. If an agreement is reached then it's quite un-profressional to then back out. Hence the "2" rankings above ....
Verified 4/5/17 Jim (Auburn, WA)

David Erwin was extremely polite, kind and professional and did everything to please us.
Verified 3/31/17 Corinne (Fircrest, WA)

Now that the installer Mike Torrence is no longer at AquaRecs business and quality have returned. I called to make sure he was no longer employed there and therefore returned. Bought my stove before this at Wallace and have to say AquaRecs does a great job now that that Torrence person is gone! He did a real number on us while employed by your company.
Verified 3/30/17 Judy (Buckley, WA)

Good value. Good service. Prompt and on time at our cabin in Tenino. Professional and knowledgeable in hookup to present chimney.
Verified 3/30/17 Don (Olympia, WA)

Great experience!
Verified 7/27/10 Michael and Rachael (Spanaway, WA)

Great business
Verified 4/27/10 Frank (Gig Harbor, WA)

Excellent experience
Verified 4/27/10 Walter (Dupont, WA)

we would pass your name on, and we have in the past!
Verified 4/27/10 Greg and Phyllis (Gig Harbor, WA)

downtown tacoma site most helpful personell
Verified 4/26/10 Jim and Kay (Tacoma, WA)

Great salesperson. Knowledgeable and did not pressure us! Very pleased with the woodstove.
Verified 1/12/06 Dan & Rebecca (Gig Harbor, WA)

Great service. Thank you.
Verified 1/12/06 Ivan (Puyallup, WA)

Thanks for the great help in making the right decision and the super job of delivery and installation.
Verified 1/6/06 Emmett & Pat (University Place, WA)

Great installation crew!
Verified 1/6/06 Dick & Carol (Federal Way, WA)

Overall I am very happy with my purchase.
Verified 1/6/06 Brenett (Puyallup, WA)

You keep surprising me with your customer courtesy and desire for customer satisfaction.
Verified 1/6/06 Randell (Olympic, WA)

We appreciate the great customer service.
Verified 10/15/05 James (Tacoma, WA)

We love our new gas insert! We wish we would have installed it sooner.
Verified 9/28/05 Jared (Bonney Lake, WA)

We are a general contracting firm and will use your company for our needs in the future
Verified 9/28/05 Kelly (Redmond, WA)

Are you a customer of Aqua Rec's of Fircrest?
Write Your Own Review